Beckmen 2022 Sauvignon Blanc, Santa Ynez Valley, California Wine, 750 ml
Beckmen 2022 Sauvignon Blanc, Santa Ynez Valley, California Wine, 750 ml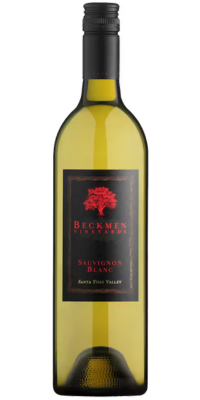 Varietal:
Sauvignon Blanc
Appellation:
Santa Ynez Valley
Vineyards:
Beckmen Vineyards
Composition:
100% Sauvignon Blanc
[Download PDF]
Very outgoing aromas of lemon blossom, lime, grapefruit, lemongrass, and dried herbs are focused and complex. The mouth is round yet fresh with lemon rind, grapefruit, saline, citrus fruits, and a touch of apple with good length and great acidity. Crafted from 100% certified biodynamic grapes.
From the Winery:
The 2022 season was defined by a few major events that shaped the quality and quantity of the vintage. The lack of rainfall and
strong winds during bloom set the stage for a smaller than average crop. The middle of the season was uneventful until we were
hit with a long heatwave in the first half of September. We harvested like crazy during this period and shortly after, and picked all
whites, some rosé, and some young blocks of Syrah. The vines shut down for a bit as the weather cooled and normalized, so we
waited until the second week of October to harvest the remaining blocks, finishing in the first week of November. As is the case
with a small crop, the quality is high but yields were down 35% overall, so we will be bottling much less 2022 vintage wine than
the previous several vintages.