Clesi 2015 'Dolcetto', Neverez Vineyard, Paso Robles, California Wine 750ml
Clesi 2015 'Dolcetto', Neverez Vineyard, Paso Robles, California Wine 750ml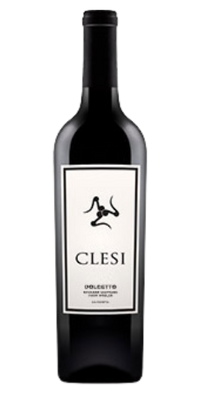 Winemaker:
Christopher Ferrara
Vineyards:
Nevarez Vineyard
Composition:
100% Dolcetto
"This is the first wine to come off the vine each harvest. Dolcetto, for me, conjures feelings of excitement about the upcoming season." - Christopher Ferrara, Winemaker
For the Casual Wine Drinker
Elegant fruit and complementary structure, this wine is easy to drink. Often a red wine drinkers go-to for food pairing with lighter dishes, like fish and poultry.
For the Wine Connoisseur
Low acidity with good tannin structure and a rounded palate. Find notes of black cherry, violets, licorice root and fig jam. This wine spent 14 months in oak—10% new French oak with the remainder neutral French oak.
Dolcetto & the Italian Tradition
This northern Italian grape from the Piedmont region is planted on the less desirable hillside aspects. The Nebbiolo grape garners the attention from this region, but the locals sip on Dolcetto.