Dreamcote 2022 Grenache Rose Pet Nat, Santa Barbara County, California Wine, 750ml
Dreamcote 2022 Grenache Rose Pet Nat, Santa Barbara County, California Wine, 750ml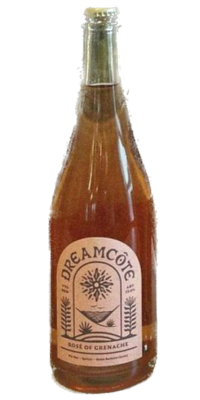 Appellation:
Santa Barbara County
From The Winery:
This wine has a nice natural bubble and tastes like: Strawberry juice, watermelon, crushed pez. Excellent light pink fruit balanced with mouth-watering acidity & grounding minerality.
Winemaking:
Sparkling: Pét-nat is an abbreviation for "pétillant naturel"—a French term that roughly translates to "naturally sparkling."
Vineyard:
Rancho Cañada De Los Pinos sits on the eastern edge of Santa Ynez Valley within the bounds of Santa Barbara County. This site is farmed sustainably with a strong commitment to applications of compost, the employment of cover cropping to provide a natural means for weed suppression as well as a beneficial insectary and introducing biodiversity into a monocrop which in turn can help reduce disease pressure, add in green matter to the soils, improve soil health and structure for nutrient & water uptake for the vines. This cite does not use pre-emergent herbicides or category 1 pesticides. Drip irrigation is used to focus water towards the roots. This vineyard provides medical insurance, employee training, education opportunities to employees.