J. Wilkes 2019 Pinot Blanc, Santa Maria Valley, California Wine, 750 ml
J. Wilkes 2019 Pinot Blanc, Santa Maria Valley, California Wine, 750 ml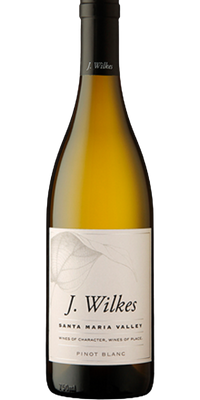 Winery Tasting Notes:
AROMATICS
Captivating aromas of delectable fruits: peach, nectarine, and freshly squeezed lime. As the wine continues to open, almond shavings, hazelnut, and crushed gravel will also be revealed.
PALATE
Summer in a bottle bursting with intense flavors of green apple, savory peach skin, and citrus zest. The wine was made in an unapologetically restrained and structured style with a cleansing finish.