Los Olivos Wine Merchant NV Red Blend, Los Olivos District, California Wine, 750 ml
Los Olivos Wine Merchant NV Red Blend, Los Olivos District, California Wine, 750 ml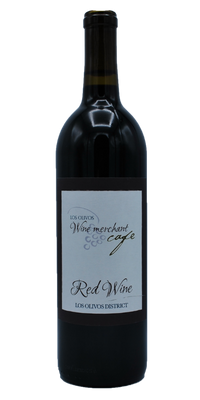 Winemaker:
Sam Marmorstein
Appellation:
Los Olivos District
Composition:
Syrah and Cabernet Sauvignon
Our signature red blend is 100% Bernat Estate grapes. This is our fun wine, the wine we get to experiment with as opposed to the straight varietal-based wines we've become known for. We decided to label it with the Los Olivos Wine Merchant & Café logo for name recognition, but don't let that fool you it's a serious wine.
Swirl and enjoy the aromas of cinnamon, cola, plum, and blackberries. On the palate this a medium-bodied wine with silky tannins that screams "FOOD". Black fruit and plum dominate the palate with great acidity as a backbone. This will pair well with grilled meat or a hot beef stew!
Made from our Cabernet Sauvignon and Syrah grapes grown from our four-acre CCOF-certified organic Bernat vineyard in Los Olivos. Our grapes are hand-harvested and minimally processed using old-world methods of winemaking. Patience and respect for the process nature has provided make our wines a true expression of their place and the story they want to tell in each glass.